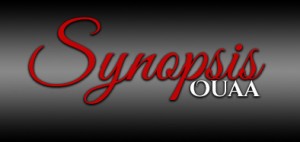 The last time I saw her, she was asleep—and I'd just taken her virginity.
She was my best friend's little sister. I'd broken the guy code, and the guilt had me running before she woke.
Ten years later, she's a corporate bad ass negotiating across the table from me—and hotter than ever. I want my second chance, but she's all grown up and isn't about to hand it to me.
This time, I've got a whole different game plan in mind.
The last time I saw him, he was balls deep inside me—and I'd just lost my virginity. When I woke up he was gone.
Ten years hasn't erased the sting of rejection. And now he wants his second chance?
I swore I'd say no ... but then he made me an offer I couldn't refuse: when we're working, we're strangers, but at night? He'll make my every dirty fantasy come true.
This time, I'm not going to be the one left wanting more. Standalone steamy, erotic romance.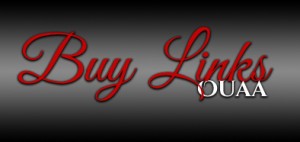 Review by: Kim
I love second chance love stories.

And

that is exactly what this book is.
Do you remember who your first time was with? Do you remember if it was all you ever dreamed it would be?
Well...
Dylan gave her virginity up to the guy who held her heart.

And

he left her before she woke. She had no idea he'd be such a jerk.

And

it broke something in her.
For more years than she cared to think about she's avoided any possible chance of contact with the jerk.
Until Now.
Cameron Richmond is a well established lawyer in New York. He loves his work but his life is all about the job.
He knows he screwed up big time when he left Dylan after taking something that was more of a gift than he realized.
So many years has passed

and

all he wants to do is show her how sorry he is that he was such an ass.
When Dylan walks into the conference room

and

sits at the table across from him. Cameron knows that this is his chance.
Maybe his only chance to redeem himself.
Question is...Will Dylan give Cameron a chance to make it up to her? Or will she use this gift of an opportunity to hurt Cameron the way he hurt her?
Special dinners

and

hot, steamy sexy times make

Hard

For My Best Friends Sister

and

quick entertaining read.
4 Stars
Review by: Cristina
Friends Cameron Richmond (best friend) and Dylan Sofia Butler (sister to best friend) had one night together that meant more for one than the other thanks to the morning after of waking up alone.
Years later they cross paths once again via an important business meeting and the memories from that night come flooding back but the question is was Dylan the only one that felt more from that event? As the story progresses one is seeking to get revenge and one is wanting to apologized leading us to see more of bigger picture between the two.
This 3.5 stars read was cliché but had a somewhat different approach to second chance at love. The idea of breaking the bro code did not fully peaked my interests and was hoping that there would have been a little more intense reasoning why Cameron had left besides the guilt; however, when they got another chance at being physically together the sparks were clearly present…thanks to the ten years of pent up devastation, and hostility. The balance of their story and the steamy encounters makes the sister and brother's best friend situation one to check out.
3.5 Stars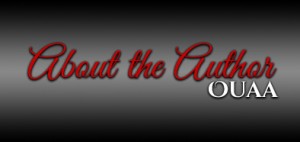 Ava enjoys naughty things. She's drawn to the forbidden and taboo, and writes kink that makes you think. Raised in Idaho, Ava now lives on the East Coast with her husband, and two dogs.