Series:
a Prortland, ME, novel
Genre:
Contemporary Romance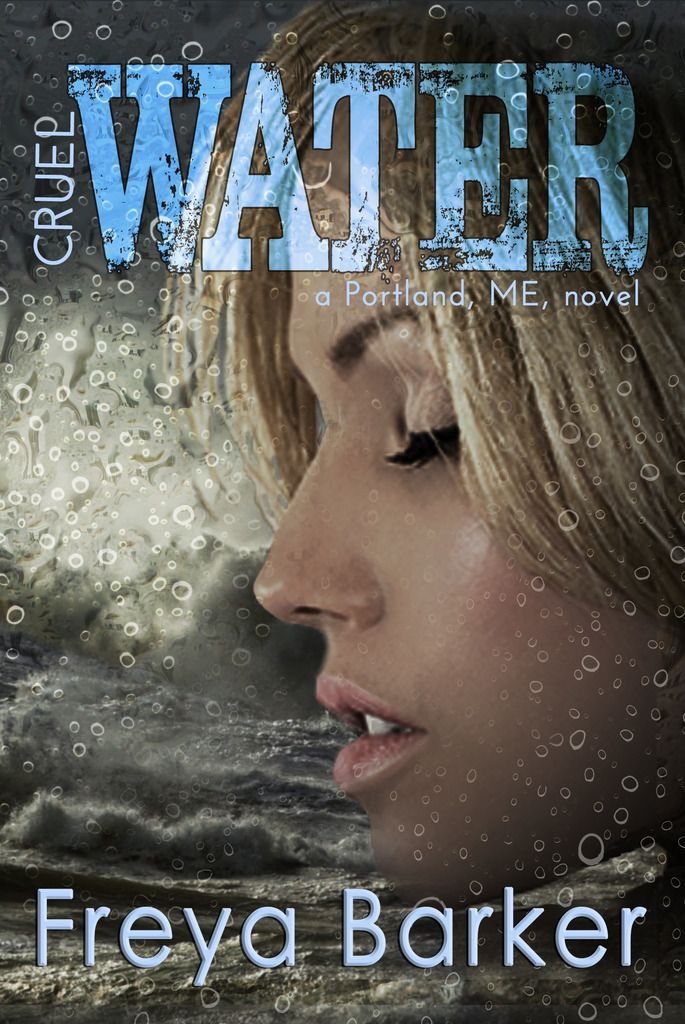 Violation crippled her...
The life she carefully rebuilt is challenged when she is confronted with the sins from her past. The carefully applied protection is at once ripped away, leaving her exposed and vulnerable.
Her single night of indulgence with the silver-eyed stranger is only the beginning. He sees right to the heart of her and she is unable to ward off emotions that have been deeply buried. With the sting of betrayal still fresh in her soul, she's surprised to find herself opening up to the honest integrity of the sharp-eyed, rough-looking biker.
When he lost everyone who mattered, he was left without roots and learned to be content simply living in the moment. Completely unprepared for the feisty blonde bartender with old pain marring her clear-blue eyes, he questions his own rules of detachment, as she unwittingly finds a way under his skin.
Appearances deceive and when the masks fall away, revealing deep, dark secrets, there is nothing left but to hang onto each other and survive the storm.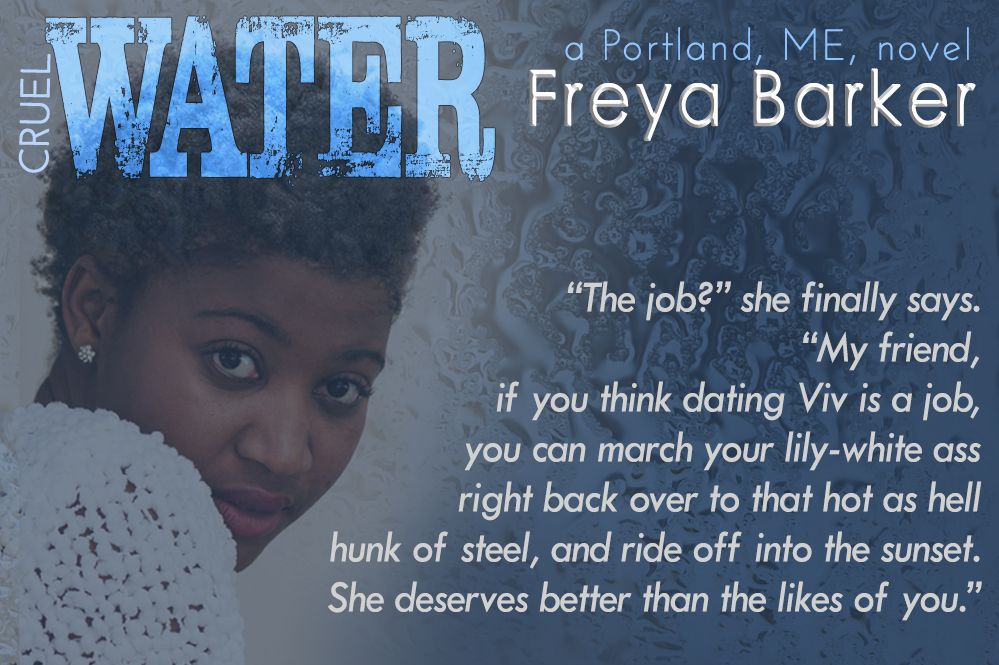 Excerpt
I should probably leave right now. I've had my beer and my dinner, I should just head home. I'm really not looking to get involved with—nor am I equipped to deal with—a woman who comes with obvious complications. Yet despite the thoughts in my head, my mouth has a different plan. "I'd like to take you out."
Something flickers in her eyes before she shakes her head and looks down at her hands. "Don't think that's a good idea."
"Actually—" I sit up straighter, suddenly determined to get her to agree. "You already said yes." I hold back a chuckle that wants out when I see her frown in confusion.
"You agreed to talk to me, so that's what we'll do: talk over dinner." I try for a disarming grin, afraid I'm botching it up and make myself look slightly deranged.
She presses her lips together, but amusement sparkles in those eyes. "Didn't know you were talking 'date', nor can I remember saying yes to anything." She left that door wide open, and I'll be damned if I don't go barging in.
Leaning closer I pin her with my eyes. "I fondly remember a time you were saying yes to everything."
When the meaning of my words register, her eyes darken and she sharply takes in a breath. "No fair," she whispers.
"I know," I whisper back, never losing eye contact.
A war wages on her face before she finally concedes on a sigh.
Despite the grudging response, the words are music to my ears. It's only later, when I finally do leave the pub to go home, that I remember my earlier resolve to steer clear of complications.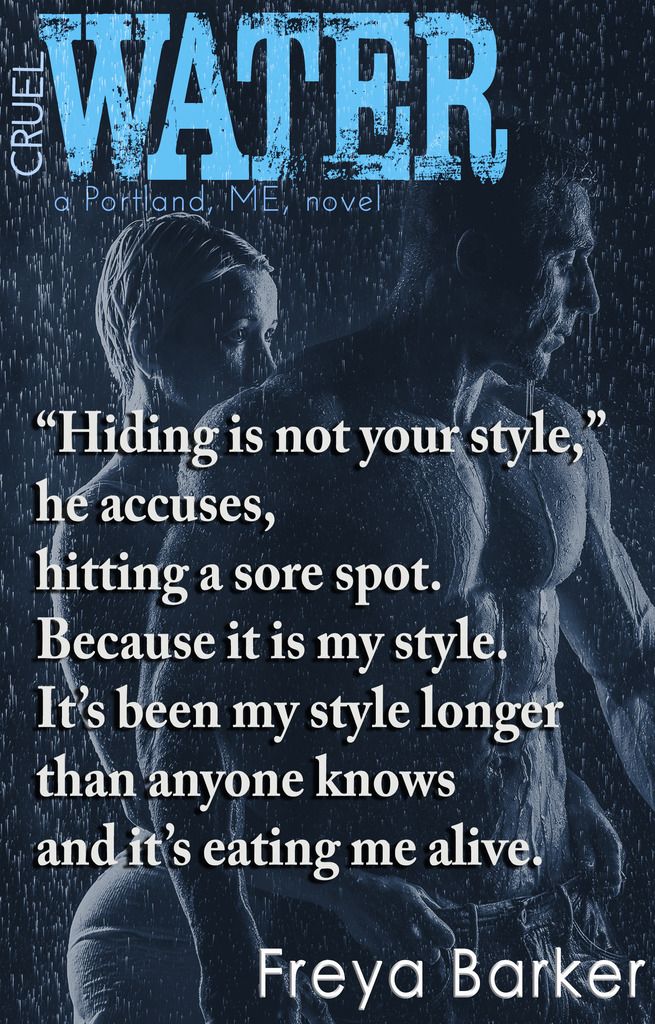 Review by: Leeann
Ok, as reviewers we often say a book has ripped out hearts out or the emotion was real or many other things to try & get our points across.
This book did all that and more. The subject matter is one that many writers try to write stories about but often gloss over the details because of the sensitivity
of the content is high.
Freya

Barker

has taken it to a whole new level. She has not shied away from the severity of the story line. She has met it head on & written a story that is uniquely,
refreshingly honest. She has created a character, Viv, who has been to hell & back, not just courtesy of her abusive ex-partner, but also at the hands of those she is supposed
to be able to trust, the ones that are meant to protect her.
As this story unveils, it will rip your heart out, you will get emotional, you will want to jump into the pages of this book and not only do some serious comforting, but do some
serious damage. At time I found myself questioning everything I know about what a family should be & how it should behave. I found myself wanting to wrap my hands around a few of the characters
necks.
This probably makes me sound a bit unhinged, but the writing and storytelling in this book is that damn good that it drew out all sorts of emotions. I honestly felt so proud of Viv at times it was like she was
my sister or my friend. The strength this woman possesses at times is astounding. But, when she crumbles, she fall apart completely.
Ike is an absolute darling. He has his own issues and demons but he pushes it all aside to be the man Viv needs in her life. He is there with her through it all. Not once did he let her down.
Viv and Ike's relationship is beautifully honest & real. It is exactly what they both need. They have the support of their self-made family and it the strength they draw from them that
gets them through the storms that lay ahead. The saying "Blood is thicker than

water

" is not always correct. Sometimes the best family is the one you create for yourself. This is certainly the case
for Viv & Ike.
This isn't a book to be read in dribs and drabs. You need to have a good chunk of time set aside to get stuck into it lose yourself in this poignant, stunning and heartbreakingly emotional story
Because once you start you won't want to put it down, even for a toilet break, You will want to read straight through to the end.
This book is definitely worth one clicking and setting time aside to read.
5++++++++++++++ Stars
Review by: Erin
OMG at all the feels in this story! So emotional. There are so many things going on in this story. You have the two main characters, Ike and Viv. Their connection is instant. I mean, no talking needed. The attraction they feel to each other is so thick you could cut it with a knife. Both of these characters are on the 40 side of life. Ike has been lost in his grief and hasn't been looking for Miss Right. Just Miss Right Now. Viv is on the other side of an epically bad relationship and is content to be alone. She is still dealing with a lot of bad experience of epic proportions. I don't know how she has the desire to get out of bed in the mornings. I would be committed to a mental hospital if I had to go through even half of what she has been through. Ike becomes her rock. She leans on him as he takes her back and helps her through all the confrontations that arise throughout the story. There is also the added drama brought on by Viv's douchebag ex. With a capital D-BAG. Then you have the family breakdown when secrets are revealed. Through all of this, Viv has the most perfect support system in her friends. Her own little hand-picked family. Gunnar, Syd, Pam, and Dino make the perfect team to help her see that she is not to blame for anything. I love this author and this book is just another reason why I love her writing so much. She tells a story that will latch onto your heart and not let go. Her characters are always real, down to earth people. The women are smart-mouthed and spunky. The men are protective and full of passion for their women, I can't wait to see what she in store next!
6 Stars
Other Books In the series
CURRENTLY ON SALE!
What Others Are saying
I have only one thing to say about this novel… Inspiring.
Stalker Links
Other books by Freya Barker