Book: Blizzard
Series: The Brotherhood Journals #1
Author: Addison Jane
Genre: MC Romance
Cover Designed by: Kari at Cover to Cover Designs
Cover Models: Drew Truckle (Front) Mandy Hollis (Back)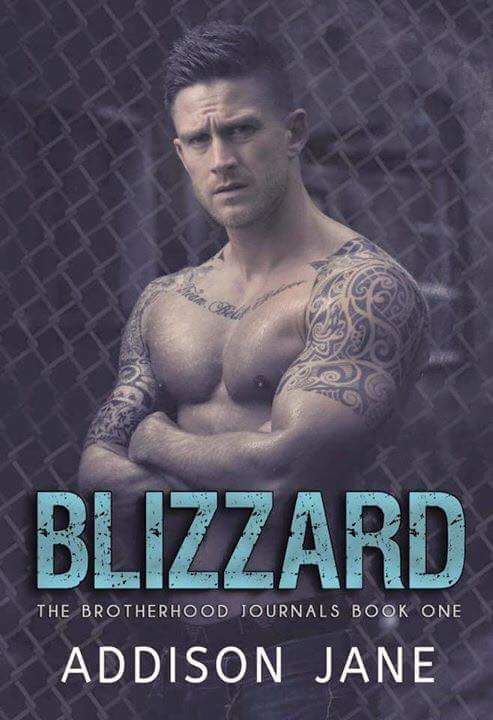 Synopsis
For Blizzard, the feeling of betrayal was one he knew well.

His father was a long-time member of the Brothers by Blood MC. He believed the brotherhood came first, even before his wife and child. At first Blizzard didn't even blame his mother for walking out on them. That was until he learned that she'd hooked up with a member of another MC, leaving him behind to deal with the aftermath.
He never thought he would feel that kind of pain again, swearing that his back would never again see the blade of another knife. That was until Rose came along, tempting him, drawing him in and then leaving him on the sidewalk, fighting for his life as she walked away with the enemy.
Rose had spent her whole life wondering where she'd come from.

Her mother had always kept that information to herself, taking it with her to the grave. She was determined to know her history and her father but soon found it wasn't the reunion she'd hoped for. She may have escaped the hands of a madman, but the family she'd been left with still didn't fill the void she had inside.
Rose had made many mistakes, hurting people who cared for her and destroying herself in the process. She was heading down a dark road and returning to the town where she lost herself—and her heart—was never part of the plan. When given the opportunity for redemption and with nothing left to lose she was about to throw herself back into hell. But karma against her, this time there might not be anyone coming to her rescue.

They say time heals all wounds, but time is running out. Could you forgive and forget if it meant the difference between life and death?
Purchase Links
Amazon UK
Amazon USA
Amazon AUS
Amazon CA
Review by: Erin
This story was incredible from start to finish. I loved that these two characters got their second chance.
Blizzard
and Rose have a chemistry that lights the pages on fire. Rose is slowly but surely righting her wrongs, and shedding the persona she has been made to adopt. She is trying to get back to the person she knows deep down she is.
Blizzard
is the perfect blend of hot, protective, alpha biker and ooey-gooey goodness. There are scenes where he will melt your heart in an instant. This story is well developed and detailed, and has all the aspects you look for in a great MC book. The bond of brotherhood, drama (both between the main characters and the requisite club drama), lust, love, and of course, the lead up to the next book! I am excited to see where the author will take this series.
5 Stars
Review by: Tracy
All Rose ever wanted was for her to fit in with her family. So when she was asked to go undercover into an MC club she jumped at the chance to prove her worth in the family.
Blizzard has been in Brothers by Blood MC for as long as he could remember. Betrayal is something he knew all too well. So when Rose walked into his life he thought things were finally starting to work out for him. Until she left him laying on the street dying while she walked away with the enemy.
So I have to be completely honest about a few things. First and foremost the reason why I wanted to read this story was because of the hotter than sin cover model. Second, I'm not a huge fan of MC books but because of truth #1 I decided to give it a try. I am glad I did. I love Blizzard and Rose and their story. Love is never easy but can be well worth the risks.
4 Stars
What People Have To Say
Confessions of a Serial Reader: This is my confession - Addison has set the bar high for book 1 of this new series.

Goodreads Review: A new author to me that writes an awesome MC book … it's a keeper.

A Brit & A Yank: This book has it all, angst, passion, humour, heartbreak, MC life and cute little girls!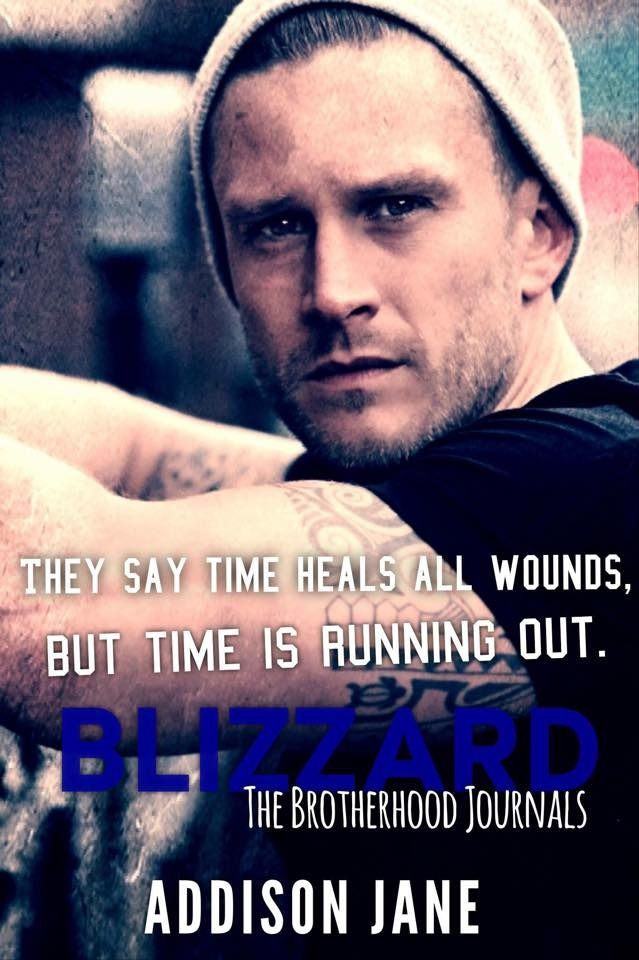 About The Author
Hi! I am Addison Jane!
I come from a small country called New Zealand.
I have always had a strong love for reading and writing and Missing Link, whilst not the first story I have written, is the first I will be releasing.
My favourite genre is romance, specifically MC, rockstar and young adult.
I'm a single parent to a beautiful little girl, we live in a quiet little town and I have a small but amazing group of close friends.
My other passion in life is working with kids! I work with them part time along with going to school to complete my graduate diploma.
I am fortunate enough to have a great support base, whom without them, I would never have stepped out of my comfort zone and pushed myself to share my writing with you all!
-AJ
You Can Stalk me here:
Facebook Page
Facebook Profile
Goodreads