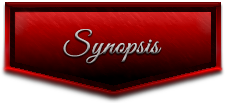 Silence left her detached...
A life in the service of others is both penance and a blessing. She soothes her personal hell by pulling victims from theirs, helping them on their path to survival; never finding her own.
When a crippling blow finally evaporates her last hope, the temptation to give up is strong. Still, she can't find it in her to turn her back on those who need her: the innocent, whose rescue is her perpetual goal.
He was blind, but now he sees how his family has sifted through his fingers. The reality hits hard when his son becomes a stranger, slipping deeper into transgression. Concern has him call on the one person he fears will see his own failures all too clearly. A woman he's kept his distance from for his own protection.
What appeared to be an incompatible pairing, turns out the unyielding bond needed to heal them all.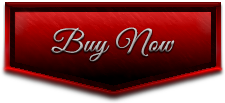 Review by: Leeann
Pam and Dino have been with the Portland Crew from the very beginning but I guess you would say they were minor characters, but in a big way.
Now it is their turn to tell their stories.
Freya Barker has once again written a book that is full of emotion, angst & some seriously steamy scenes.
I think what I like about this series is the realistic expectations the characters have of themselves & each other & the real life problems they face.
The other thing that really draws me to Ms Barkers book is that not all of her couples are young and 'fresh'. They are slightly older than your average romance characters and have bucket loads of life experience under their belts. They are educated & well informed. These are things that make a huge difference in storylines and plots.
And, as they say, it is the quiet ones you have got to watch! Pam and Dino in their own ways keep themselves to themselves and up until now have been very quiet. But, once they open up things change for them dramatically. They realise that whilst they have been the ones supporting everyone else, they can also count on their friends to reciprocate that support.
In saying all of that though, don't be fooled, the chemistry is there and it is sizzling hot and sensual and the 5 star story line will keep you hooked from start to finish.
Worth getting your one click finger out for this one!!
5 Stars
Review by: Erin
OMG!!! Dino and Pam!!! This story blew me away and completely rocked my world! Holy shit! I knew that Pam and Dino would have amazing stories. However, I was not fully prepared for just how emotional this story would be. I am a huge fan of Freya's. All of her stories are incredible. They are full of emotion and "real" people. They have flaws, they have drama in their lives, they are NOT PERFECT. And I love them all. They struggle with weight problems, low self esteem, health issues, and the drama of every day life. They are very relatable and therefore the easiest characters to fall in love with. Pam and Dino have explosive chemistry. But they have a lot of obstacles in their separate lives. They understand each other better than anyone else does. I was hooked from the start and was on the edge of my seat waiting to see how their story would end. I am sad to see this series is at an end. I can't wait to see what the author has up her sleeve next!

5 Stars
Review by: Tracy
It's hard to help others when you yourself feeling like your drowning. Do you give up when there are so many counting on your help? Could two people who feel damaged find the strength they need in each other?
You know what I love about this author? Her ability to create such strong female characters. These heroines are the true epitome of what you want a character to be. Have the strongest will and strength but yet are completely vulnerable. And these woman seem to be in my head, whether they don't see what others see (weight insecurities) to Pam who believes that kissing a man is a full body experience.
I'm sad to see this series ending but know that Freya Barker will continue to wow me with future characters.
4 Stars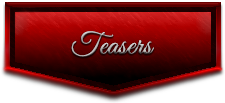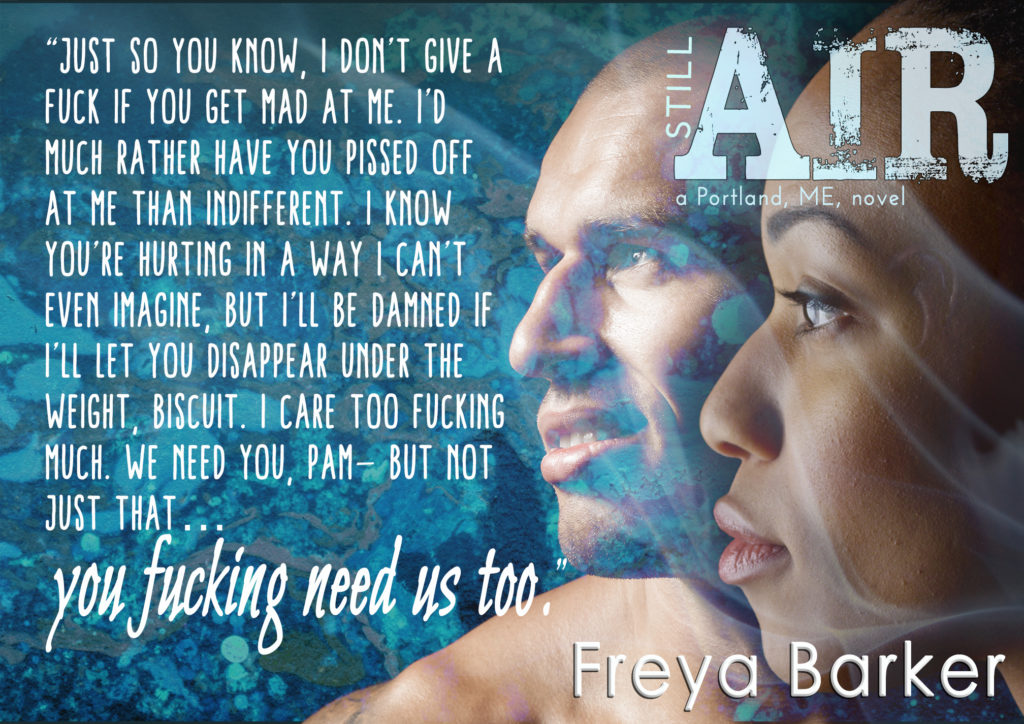 "What are you thinking?" he mumbles, his large frame still pinning me to the mattress, his face buried in the spot low on my neck he seems to like. "That I feel safe," I tell him, surprised at my own conclusion. "In more than one way, actually," I add. "I'm not sure how long it's been, maybe I never had it, but I'm not scared of the future anymore. Or of letting myself feel." Dino pushes up on his elbows, all his attention focused on my face as I smile. "I admit that for a while last night I wasn't so sure, but that disappeared when I saw you waiting for me. I'm grateful for your words but I didn't need them. Trust is not something I easily give, but I trust you." "Thank you." His lips move against mine before he lifts away. "I was an ass and it had little to do with you. It was the realization I was failing as a parent." A sharp shake of his head cuts off the protest that was forming on my lips. "I wasn't watching Gina. I was too preoccupied with other things to notice she was slipping. Last night was a knee jerk reaction. I have to get used to sharing things again. I haven't been able to do that in a long time. It was always just easier to deal with things myself. I should've talked to you." "Stop." I cover his mouth with my fingers. "Enough of the self-recriminations. Lord knows we both have a knack for those. I still struggle with the what-ifs. I don't want to do that with you. Don't want to have regrets of any kind, and the only way to do that is to be completely open. Give you all of me, warts and all. All I want in return is to trust that when we hit the inevitable bumps in the road, you'll have my back, just as I have yours." Dino's beautiful brown eyes turn liquid as I watch him swallow hard. "Always." His gruff voice cracks on the single word as he rolls off me and swings his legs over the side of the bed. I watch the muscles in his ass flex as he makes his way to the bathroom. Nice view. One I wouldn't mind enjoying the rest of my life. My thoughts grind to a halt. Am I really considering that? The rest of my life?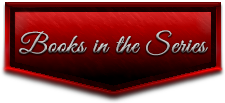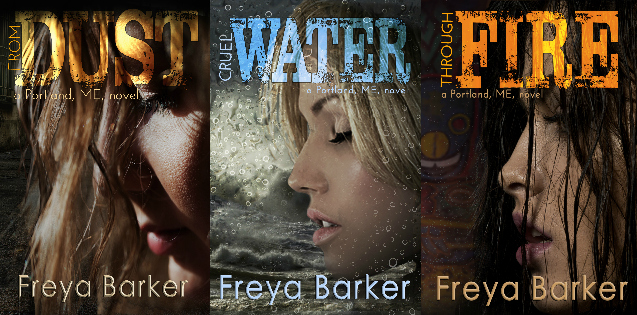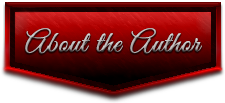 Freya Barker inspires with her stories about 'real' people, perhaps less than perfect, each struggling to find their own slice of happy. She is the author of the Cedar Tree Series and the Portland, ME, novels.
Freya is the recipient of the RomCon "Reader's Choice" Award for best first book, "Slim To None," and is a finalist for the 2016 Kindle Book Awards for "From Dust". She currently has two complete series and three anthologies published, and is working on two new series; La Plata County FBI—ROCK POINT, and Northern Lights. She continues to spin story after story with an endless supply of bruised and dented characters, vying for attention!